After missing my departure flight, I had to find a room at the last-minute. I took a chance and contacted the host to explain my situation and asked if they would agree to a one-night rental. Not only were they able to help me and accommodate my request, Casa Mystique was absolutely fabulous! My only regret on this vacation was that I wish I found Casa Mystique earlier. I would have loved to stay there the entire week instead of the dodgy hotel room that I booked. Casa Mystique is very impressive – the entire unit is brand new, upscale, clean, and comfortable! It's definitely the best hotel/condo that I've stayed at in Playa del Carmen!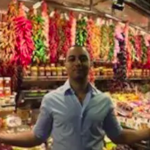 Incredible from beginning to end. Playa is an amazing place to visit in Mexico and there's no better way to do it than at this super clean modern and amazing located condo. I can't wait to come back!!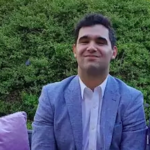 Hermoso departamento, excelente ubicación, servicios hasta de más de mis expectativas, fue una primera perfecta experiencia con Airbnb, espero siempre sea así y sus dueños tan amables y con las mismas atenciones, lo recomiendo 10000%. Gracias por todo!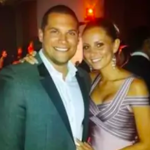 The appartment is really nice ! Cool decoration and modern. Very well equipped! Location is perfect, close to 5th Avenue but quiet.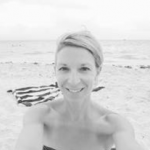 This apartment is decorated beautifully, Everything is brand new. Truly Posh. We had such a great vacation and EVERYTHING is walking distance. I was also pretty impressed with the phone concierge service that the owners offer, I was able to call and get a restaurant recommendation and we even booked an aromatherapy massage (and deep tissue for my husband) and the masseuse came to the apartment to do it! If you are looking for a quiet neighborhood to relax then this is not the right place but if you want to experience the energy of Playa del Carmen then I highly recommend Casa Mystique!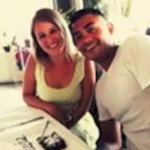 Stunning property! Rockstar Vibes! My boyfriend and I loved our stay at Casa Mystique! When they told us everything was walking distance they truly meant it!! We had such a great weekend because our hosts know the area very well so they had great suggestions of the best beach clubs or even places to grab a quick bite to eat. They didn't only give us towels for the house but beach towels as well as beach chairs, such great hospitality! I would definitely recommend Casa Mystique to anyone coming to the Playa del Carmen area as you are truly having a quality experience with everything so close to you not having to take taxis to get from one place to another.
Really happy to have found this awesome apartment, location is perfect and close to everything, we didn't need a taxi for anything as the condo is literally 1 minute from the 5th avenue the beach! I was able to take a few yoga classes in a super modern yoga studio directly in front of the condo and underneath is a delicious lunch spot (salad bar) On our first night we walked two blocks down to the beach and found an awesome beach restaurant with live music and great ceviche! The condo itself is immaculate. We kept saying that we wish could decorate our condo as perfect as this apartment. The apartment was as nice as a Hotel Suite. We rented a car to drive to Coba for the day and was pretty impressed to find that we had a private parking spot too!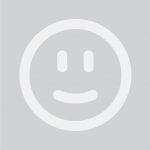 This place was fantastic! You could not find a better location or a better host. Incredible value! I was so impressed and so happy with this apartment. My only regret was not booking this for my entire stay. High ceilings. Beautiful tile. Clean. All around great!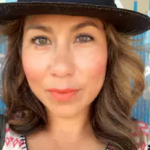 My stay at Alina and Alexandr's condo in Playacar was excellent. They made me feel at home and were great at communicating and quick to respond to any of my questions. In addition, they were very helpful in providing great information about the activities available in Playa Del Carmen and helping me organize any day trips or tours. I truly recommend staying in their condo located in a great location that is a lovey 15 minute walk from the center (Avenue 5) of Playa Del Carmen. The condo is well equipped with all amenities needed for a relaxing stay. In addition the kitchen contains all the utensils needed for cooking home cooked meals. The pool that is steps away from the condo is cleaned daily and has a great patio with lounge chairs and tables which I used frequently as the days were beautiful to lounge by the pool. Also the beach was a lovely 20 minute walk from their condo. What I loved must about my stay at their condo was the tranquil setting but the availability of the city life that was within a 15 minute walk.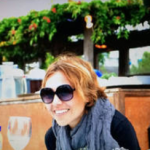 Alina and Sasha are amazing hostess. Their appt is a jewel. The appt is modern, comfortable and well located. You can ask the friendly security, Roberto, to give you a ride to the beach access or to the entrance of the beautiful town. Walking, riding the golf cart or biking are great ways to move around. Gelato and restaurants inside playacar are walking distance in case you don't want to go to 5 Ave. Great atmosphere !! We will definitely consider Alina's place for our next stay in Playa.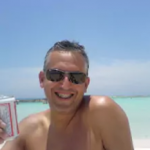 Our experience at Playa del Carmen was perfect. The apartment is exactly what you can see in the photos. The living room and bedroom are very comfortable, has a complete kitchen and the AC works perfectly. PlayaCar condo is very nice, calm, quiet, but has all that you need very close nearby, sometimes even inside. The access to 5th Avenue is easy and fast, just call Roberto to bring you there in his golf kart. Alina and Sasha are great hosts, and made our stay particular special. They offered us the most important tips that we needed tôomade our trip spectacular. We four enjoyed together a dinner and the Akumal beach.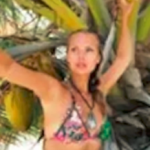 Todo fue excelente, el departamento es muy limpio y tiene todo lo que uno necesita. La playa y el centro de la ciudad está accesible caminando (es excelente para caminatas, correr, andar en bici) o en carrito de golf. Es perfecto para una pareja o amigos.
Share Your Experience
Share your experience with us. It would mean a lot to us, as well as our future guests.