(Pictured Above) This park takes advantage of the unique subterranean and ground level topography to create a unique safe adventure experience. This park offers 6 all inclusive activities including zip-lines, amphibious vehicles, rafting, swimming in underground rivers, spelunking and the hammock splash.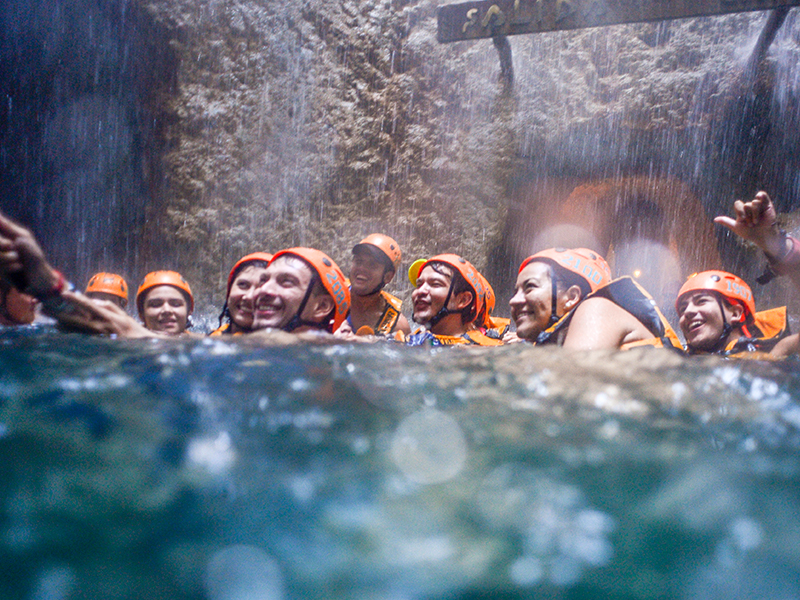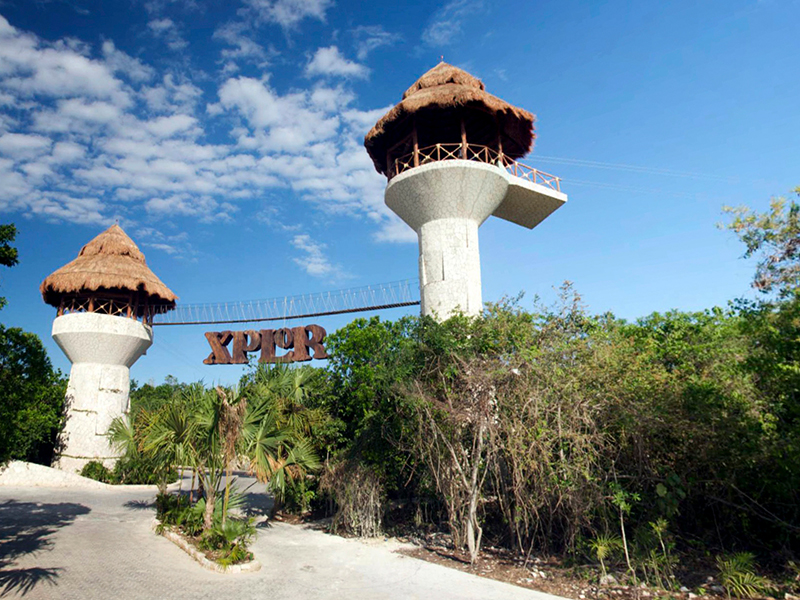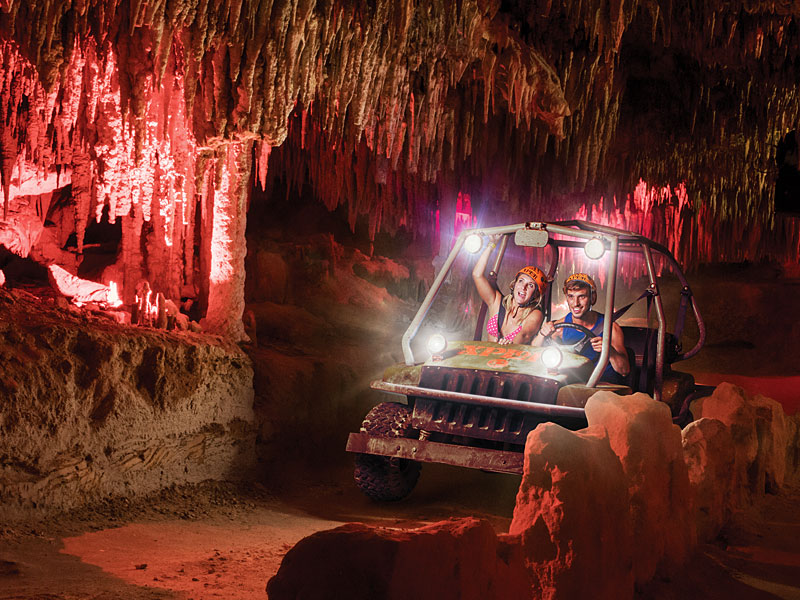 This mega nature park is host to over 50 different attractions! The park includes access to a beautiful private Caribbean beach, several cultural shows, a butterfly pavilion, underground rivers, dolphins, and snorkeling. The campus does such a good job at incorporating itself with nature that you may forget that you're even visiting a theme park.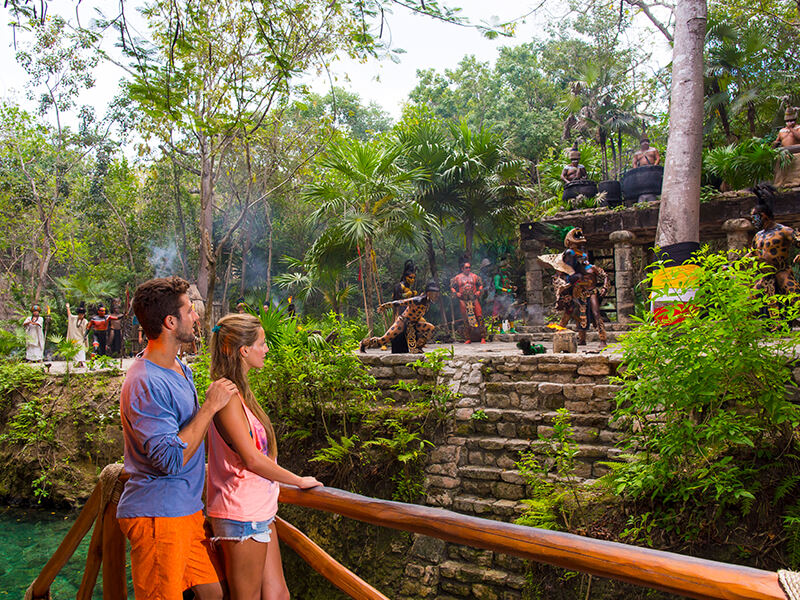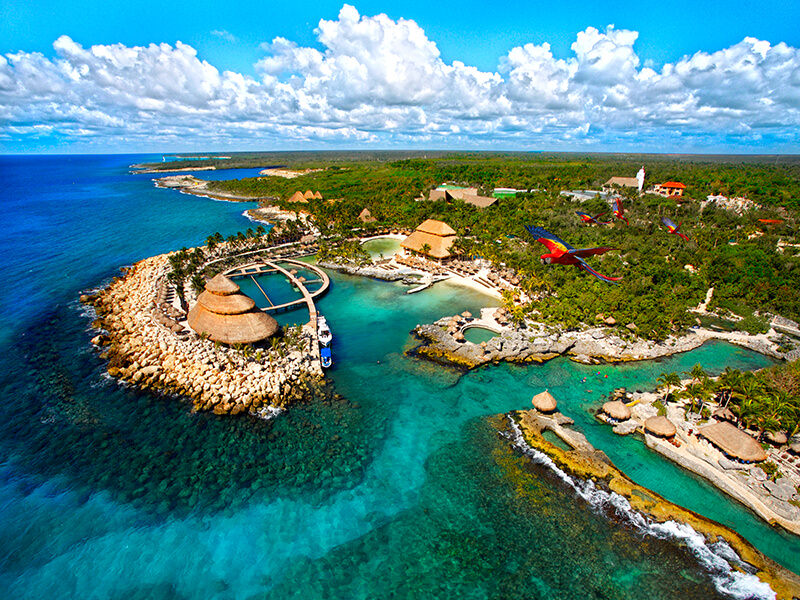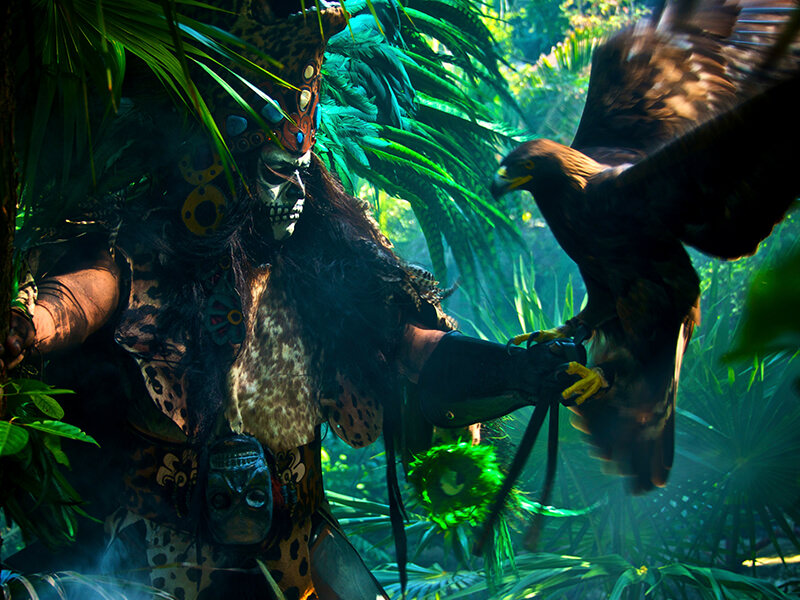 Xel-Ha
Xel-Ha is an all-inclusive eco park. Your ticket includes a generous buffet, that includes breakfast and lunch, as well as an open bar for domestic beverages. Spend the day snorkeling, tubing down the lazy river, and exploring lush tropical jungle. The snorkeling here is exceptional. The zip lines into the Caribbean sea are also loads of fun.